Navigation
Blog Post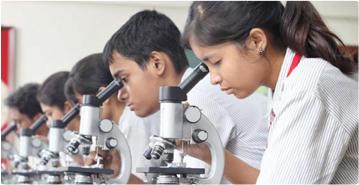 General

Rules

1.The aim of the school is to give its pupils a sound education while paying special attention to their moral development.
2.Parents and Guardians are requested to co-operate with us by taking an interest in the progress of their wards. They are asked to check the pages on "Teacher Communication" regularly and write reasons on designated pages when the child is absent from school and/or furnish medical certificates for longer periods of sickness.
3.Irregular attendance, habitual idleness, disobedience or conduct injurious to the general tone of the school are sufficient reasons for the dismissal of the pupils.
4.No pupil will leave the school premises during school hours without the permission of the school authorities.
5.No books, periodicals, pictures, newspapers or any other reading matter shall be brought into the class without the permission of the school authorities.
6.Every pupil is expected to subscribe from time to time a small amount towards school shows,religious functions and social work.
7.Pupils are responsible for the safe custody of their books and belongings. They are requested not to wear expensive jewellery or carry such articles with them in school. The school will not hold any responsibility for the loss of any personal belongings of the pupils.
junior DANCE performance
Lorem ipsum dolor sit amet, consectetur adipiscing elit, sed do eiusmod tempor incididunLorem ipsum dolor sit amet, consectetur adipiscing eincididunt...Read More