Navigation
Blog Post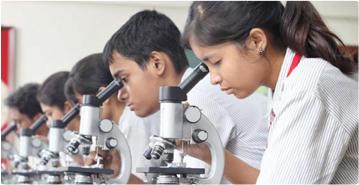 Mission-

Vision
Birla Bharati will be an exemplary, student-focused educational community that has an outstanding staff,
meaningful programs and a nurturing environment where excellence is achieved, good character and
holistic development is fostered. Birla Bharati is committed to providing a safe, peaceful, academic
atmosphere. This commitment is favourable to building a clear purpose for life long laws of learning,
so that our students emerge as holistic individuals in a rapidly changing world.

We believe in :-
A personalized approach to learning which will help prepare each student for good citizenship and personal development for the next stage of life.
Creating an environment, in which learners have adequate time to actively participate in the learning process.
To integrate technology and training on a daily basis to ensure students will be able to comfortably participate in an increasingly technological society and support to perform their responsibilities and continue their own learning.
Encouraging participation and involvement from both school and community members to partner and become leaders for learning.
In conclusion, our aim at Birla Bharati is to develop life long learners, who are knowledgeable, compassionate, active and globally responsible in an ever-changing world through partnerships with home, school and community.