Offering Success Orientation for each Student
When you dig a little deeper into the student experience, you realize many of them are mindlessly drifting from task to task rather than understanding the skills they should be gaining and sharpening from their assignments.

Preparing Students for Successful future
Most of the time people think a student is successful when they get good academic grades. But when you look a little closer, those who achieve good grades are sometimes unhappy students who have only learned to do what teachers ask.
We work hard to improve students acheivements
A student can be successful only in an area and gain social recognition too, for example in a sports or artistic field.
Another element of success, without doubt, it's planning goals. How many students go from one task to another without stopping to meditate on the impact of their work and the formation of skills? This is the reason when they are ready to complete their studies, they are so anxious and it's usual to hear someone say, "I don't know that I know". The worst comment of all, though, is "I do not feel confident about myself".
---
Our Founder
Shri B. K. Birla & Smt. Sarala Devi Birla.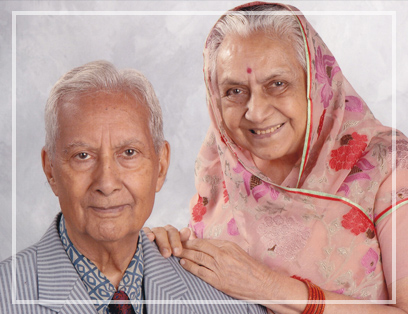 ""
"Knowledge for the sake of knowledge, without benefiting fellow being, is a dead end and only leads to the blind alley of unfulfilled frustrations. Education is a meaningless ritual unless it can mould the character of students and give them values of life.
The educational institutions have to ensure that each and every student in India is so educated that the he is giving the required ability both physically and mentally to build up a unique nation, We are proud of our ancient heritage and we have to ensure that our future is no less glorious."
---
---
Our Chairperson
Smt. Jayashree Mohta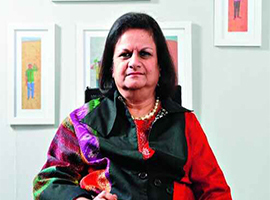 ""
It gives me pleasure to address the fine achievements of students and teachers of Birla Bharati, especially, for their relentless effort to make ' Vista 'a publication of creative beauty. I take this opportunity to congratulate each one of you for keeping up with your good work.
Children to-day are bubbling with aesthetic marvels in their respective learning streams. What they need is a sensitive and compassionate guidance to prefect their art of learning in a constructive way. so, educators and teachers of the 21st Century play their roles as Innovative facilitators, visionary observers as well as compassionate teachers.
This sincere bond between the students and the teachers in Birla Bharati is evident in every creative effort undertakers in the pages of ' Vista ' I firmly believe that this ardent effort of the faculty and the dedication of the students will meet perfection and elevate the name of Birla Bharati as an apex temple of wisdom, dexterity, artistry and expertise. May the achievers of today turn out to be the pioneers of tomorrow.
My best wishes always with Birla Bharati family for their admirable endeavour.
---
---
Our Secretary
Shri R. K. Ganeriwala.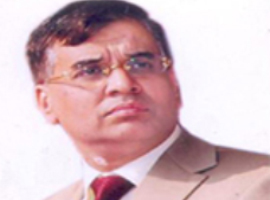 ""
My heartiest congratulations to the School's Editorial Board for the Publication of VISTA 2018. As the Secretary of this prestigious institution, it gratifies me to see students of this school participating in a wide array of activities which moulds their personality. A top school is marked by excellence in both curricular and co-curricular activities and at Birla Bharati, we are constantly striving for excellence in both fields.
The values imbibed and inculcated by students of this school should help them successfully thwart the daily challenges of this competitive world.
We are proud of our past, possessive of our present and confident of our future and I hope this is reflected In the following pages of the " VISTA ".
---
---
Our Principal
Ms. Apala Datta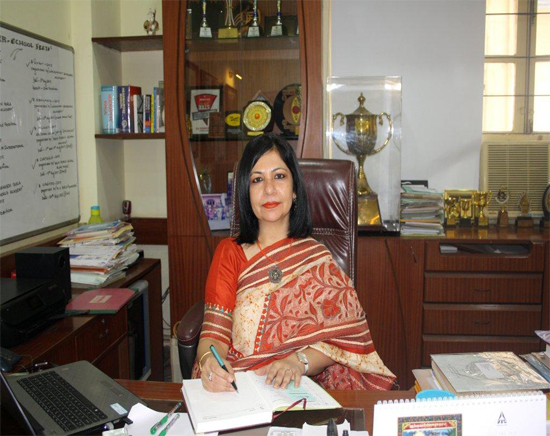 Principal
Ms. Apala Datta
Any institutions' alumni are key to its growth. We are focused on giving a global experience to our students.
Last updated 30 mins ago
Welcome to
Birla Bharati
Welcome to our website. As the Principal of this reputed educational institution which belongs to the extremely prestigious Sarala Birla group , I encourage you to take some time to explore the site to get a feel of our school and find out more about the opportunities that exist here. Birla Bharati, founded in 2001, is a happy and exciting place to learn and work where student-teacher relationships are strong and mutually respectful. We believe in placing the student at the centre of their own education and that learning is a life-long experience, hence our school motto – " Knowledge is the greatest wealth. " Students are encouraged to take some responsibility for their own learning and to support others in their efforts. We expect teachers to lead by example and demonstrate that they are reflective practitioners. As a successful school we will never stand still; we will continually strive for excellence by monitoring and evaluating our progress so that we know exactly where we are and what we need to improve.
" The most important person in our school is the pupil; the most important asset is the teacher." At Birla Bharati we recognize that learning doe not only happen in the classroom. Our students regularly excel in co-curricular activities including sports, drama, music and local and regional levels. We are always looking at developing additional opportunities for our students to...

Know More
---
Our
Notice Board
ADMISSION NOW OPEN FOR SESSION (2021-22)
Stream available:
Science
Commerce
Humanities

Notice - COVID19 Download


Download Admission forms for all classes
Our
Latest News
28 May 2021
10:30 am To 8:00 pm

This is for the general information of every parents concerned regarding the Fee Structure for academic year 2021-22:-

Please note the following points in response from our Management:-

1. In order to run the school with no interruptions t...Read more

13 April 2021
10:30 am To 8:00 pm

It is observed from our bank records, fee books etc. that approx. ninety two percent (92%) guardians of the students have deposited the tuition fees and allied amounts for the academic session from 2020-21. However a few of them are yet to deposit the fees amount for Session April 2020...Read more

View All
Student
Activities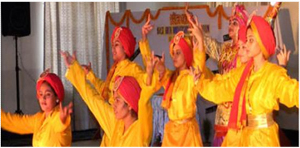 View All