Navigation
Blog Post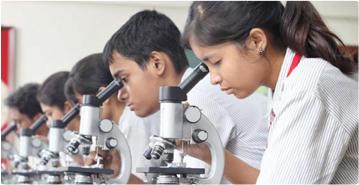 Academics
Birla Bharati aims to bring about total integrated development of body and mind through a balanced Curriculum.
The school provides a warm, congenial, stress-free yet stimulating environment where the child's innate potential can be drawn out/explored.
The school encourages conceptual understanding as opposed to rote learning, thus teaching children to be creative analytical and solution-oriented.
The school provides opportunities and challenges in the spheres of physical, cultural, literary and artistic endeavour. This will lead to the development of initiative, responsibility, critical thinking and decision making in students. It will also help them to balance the spirit of competition with co-operation.
The school involves children in various social services and awareness projects which will motivate them to grow as caring and compassionate individuals, sensitive to the need of others.Birla Bharati has an excellent teacher-student ratio.