Navigation
Blog Post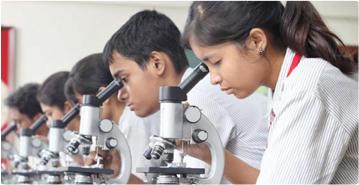 Admission
Download Registration Form for Class LKG to IX and XI 2019-20 Download
Download Registration for Class LKG to IX and XI 2019-20 Download
Admission form for Class XI 2019-20 Download
Admission Crieteria for Class XI. Download
Subjects offered for Class XI 2019-20 Download
Affiliated to C.B.S.E., New Delhi
ADMISSION NOTICE FOR THE ACADEMIC YEAR 2019-20
Classes LKG to IX
1. Registration Forms and Cards for admission to classes Lower Kindergarten to class IX for the session (2019-20) will be available from school office from 24th August (Friday) 2018.
2. Online Registration forms will be available from 24th August by clicking on birlabharati.org/admission
3. Parents can download the registration form and registration card from website of
the school and submit the same to the school office along with Rs. 1000/- in cash.
4. Registration forms should be submitted at school office on any working day (Monday to Friday) from 1.09.2018 between:
1) 10.00 am to 1.00 pm.
2) 2.00 pm to 3.00 pm.
5. Minimum eligible age for admission to LKG is 3 + as on 01.04.2019 (only those born between 01.04.2015 to 31.03.2016 need apply). For the remaining classes , please look at the age eligibility criteria.
.